Former KCA President and Former BCCI Finance committee member K Ramachandran, IAS passed away
June 12, 2016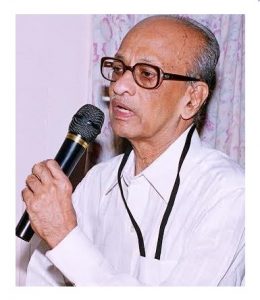 Former Kerala Cricket Association (KCA) President and Former BCCI Finance committee member K Ramachandran, IAS passed away on Sunday, June 12, 2016.
Kerala Cricket Association and the cricket fraternity of Trivandrum District Cricket Association organised a condolence meeting here in memory of K Ramachandran, IAS who passed away here the other day. Trivandrum District Cricket Association condoles the sad demise of Sri K Ramachandran, former President, Kerala Cricket Association.
Kerala Cricket Association President TC Mathew, Honorary Secretary TN Ananthanarayanan, Former BCCI Secretary and Former KCA President SK Nair, Trivandrum District Cricket Association Honorary Secretary Vinod S Kumar, Honorary Treasurer K Pramod Kumar, KCA member VG Reghunath and Rejith Rajendran, Former Cricketers Manikanda Kurup, OK Ramdas, Sunil Kumar along with around 100 cricket enthusiasts, officials and former players attended the function held at the SP Ghrand, Trivandrum here on Monday.