Sanju in Indian Squad: A day of pride for TDCA
August 5, 2014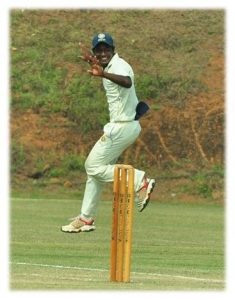 The much awaited call came on the rainy evening of Tuesday, the 5th of August, 2014. The Senior Selection Committee of BCCI, who met at Mumbai to pick up the Squad for the ODI and T20 Series at England, decided to give the most talked about youngster of the Indian Cricket to prove his mettle in the senior side.
It is for the first time that a Cricketer who hails from the District is being selected to the represent the Senior National side, though it had produced talents in the past who had almost made their name in to big league. Though it was his stupendous performance with the bat in the recently concluded quadrangular series in Australia the immediate rationale of the Selectors, Sanju had always been in the reckon to be selected into the National side ever since his performance in the 2013 IPL; where he was awarded as the most promising youngster of the tournament. Sanju had made his First Class debut in the 2011-12 season in style with a ton against Himachal Pradesh and is a prominent mem ber of in the team ever since.
Earlier on, he had represented the District and State in Under-13, Under-16, Under-19 and Under-25 categories. Sanju would be the third Cricketer from the State to represent the Country.